Equipped with both sails and a steam engine, «Hansteen» represents the transitional period between the ancient and modern eras of shipbuilding. The ship was financed by the Norwegian government and built at the Nyland Mechanical Workshop in 1866. Having initially played an important role as an ocean research vessel, the ship was later used for transportation and lodging before it was rediscovered and renovated following an initiative by Mr. Olaf T. Engvig.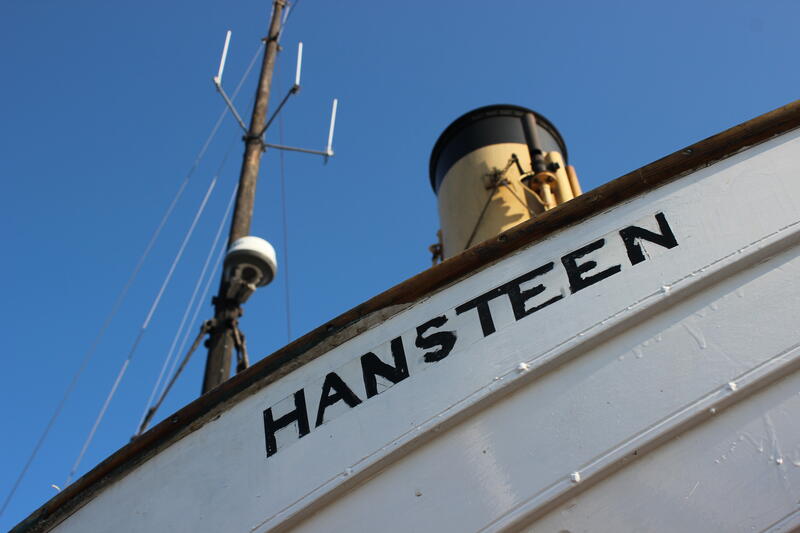 In 2015, operational responsibility for «Hansteen» was transferred to the Museums of Southern Trøndelag (MiST), represented by the Trondheim Maritime Museum. We aim to convey the different phases of the ship's history leading up to its current status:
• The first as a research vessel
• The second and third as a passenger ship serving the routes between Trondheim and Steinkjer and between Sandnessjøen and Træna, then by the name of «Haarek».
• The fourth phase as a lodging ship in Florø
• And the fifth and last phase as a houseboat for homeless people in Oslo. During the two last phases, the ship was known as «Ivar Elias».

During the summer season, you'll find «Hansteen» next to the Pirbadet waterpark at Brattørkaia, its point of departure for sailings on the Trondheim Fjord. During the winter season, the ship is moored on the Nidelven river next to the Trondheim Maritime Museum, where it undergoes maintenance work. «Hansteen» is a floating cultural heritage site, and it is our wish that it shall remain accessible for a wide audience looking for knowledge about this venerable old ship in particular and about steam ships in general.
It is our ambition that our taking responsibility for «Hansteen» will give us a boost of inspiration and new opportunities that will help us preserve and convey the rich coastal culture of the Trøndelag region. We have now entered a new phase of the important preservation work that was initiated by Olaf T. Engvig and continued by the foundation Stiftelsen DS Hansteen and the association Foreningen Gamle Dampen. We hope that this work will provide everyone living in our region with new experiences and rich learning opportunities.

Welcome on board!